Leading the way on Initial Teacher Training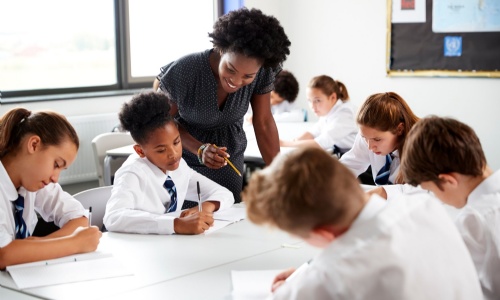 Saffron Teaching School Hub is delighted that so many of the Initial Teacher Training (ITT) providers in our region were successful in the recent ITT accreditation process. This is testimony to the high-quality teacher education happening in our local area. We are confident that this successful accreditation process will support the continued supply of trainee teachers in our region.
Saffron Teaching School Hub has been collaborating with local ITT providers to ensure we move towards meeting the new quality frameworks in readiness for 2024. We will continue to work with ITT providers to support ongoing developments in mentoring and curriculum, including the new intensive training and practice elements.
We would like to take this opportunity to thank our ITT colleagues who have worked so hard on these recent developments and school colleagues who have been instrumental in planning how to meet the challenge of teacher recruitment and retention, building mentor expertise and capacity going forward.
Upcoming ITT event - Wednesday 7th December 2022
Saffron Teaching School Hub, along with other Teaching School Hubs in the East of England, is running a free online Train to Teach event for prospective trainee teachers on Wednesday 7th December from 4:30-6:00pm.
To register for this event, click here.
Event information (this can also be downloaded as a pdf at the bottom of this page):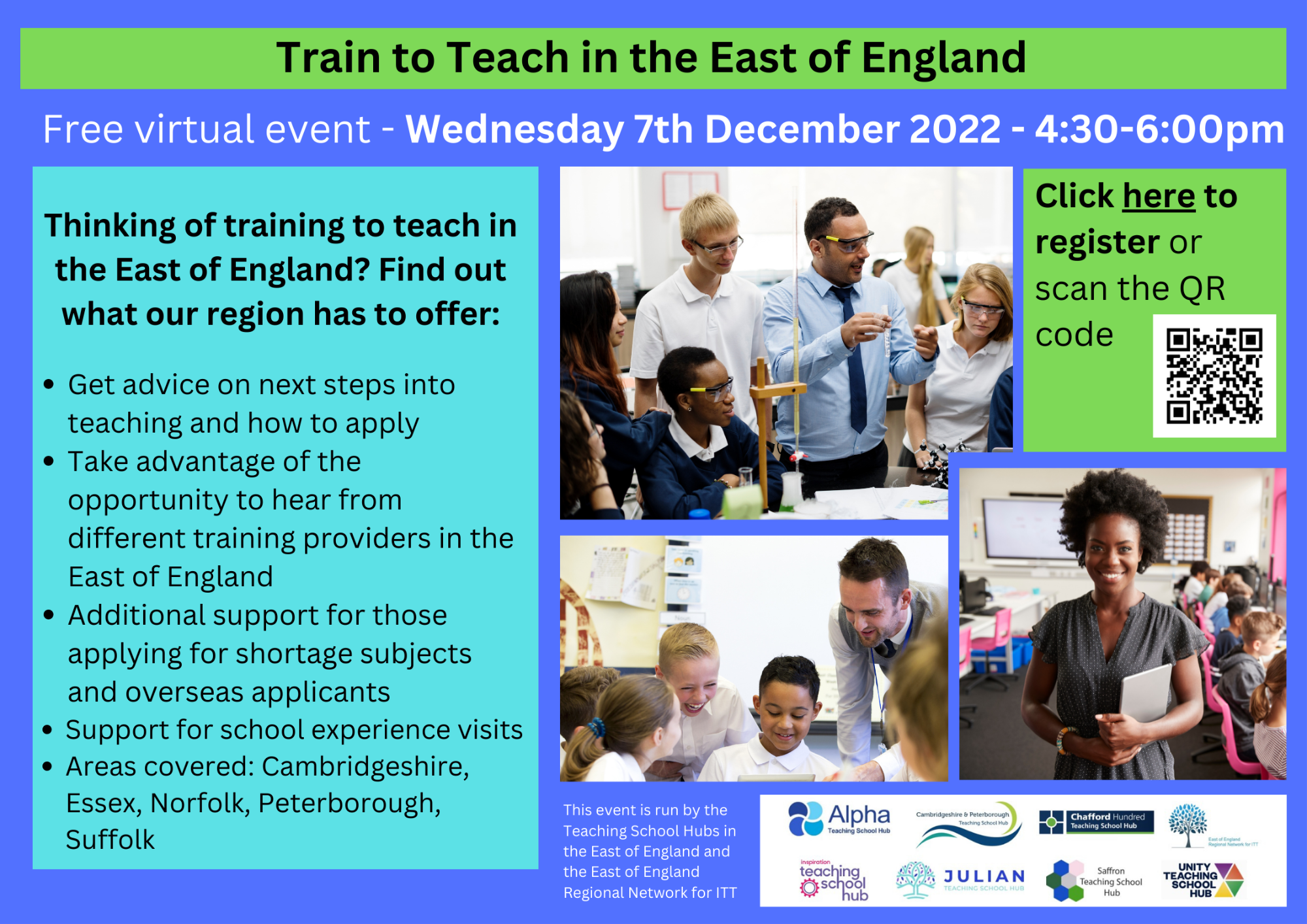 Further information about training to teach can be found on our website here.