Mentor conference with Deans for Impact
On 9th March, Teaching School Hubs in the Eastern Region hosted an online conference for primary and secondary ITT and ECT mentors, in collaboration with Deans for Impact. The conference focused on the principles of the science of learning and how mentors can support novice teachers to apply these principles in the classroom.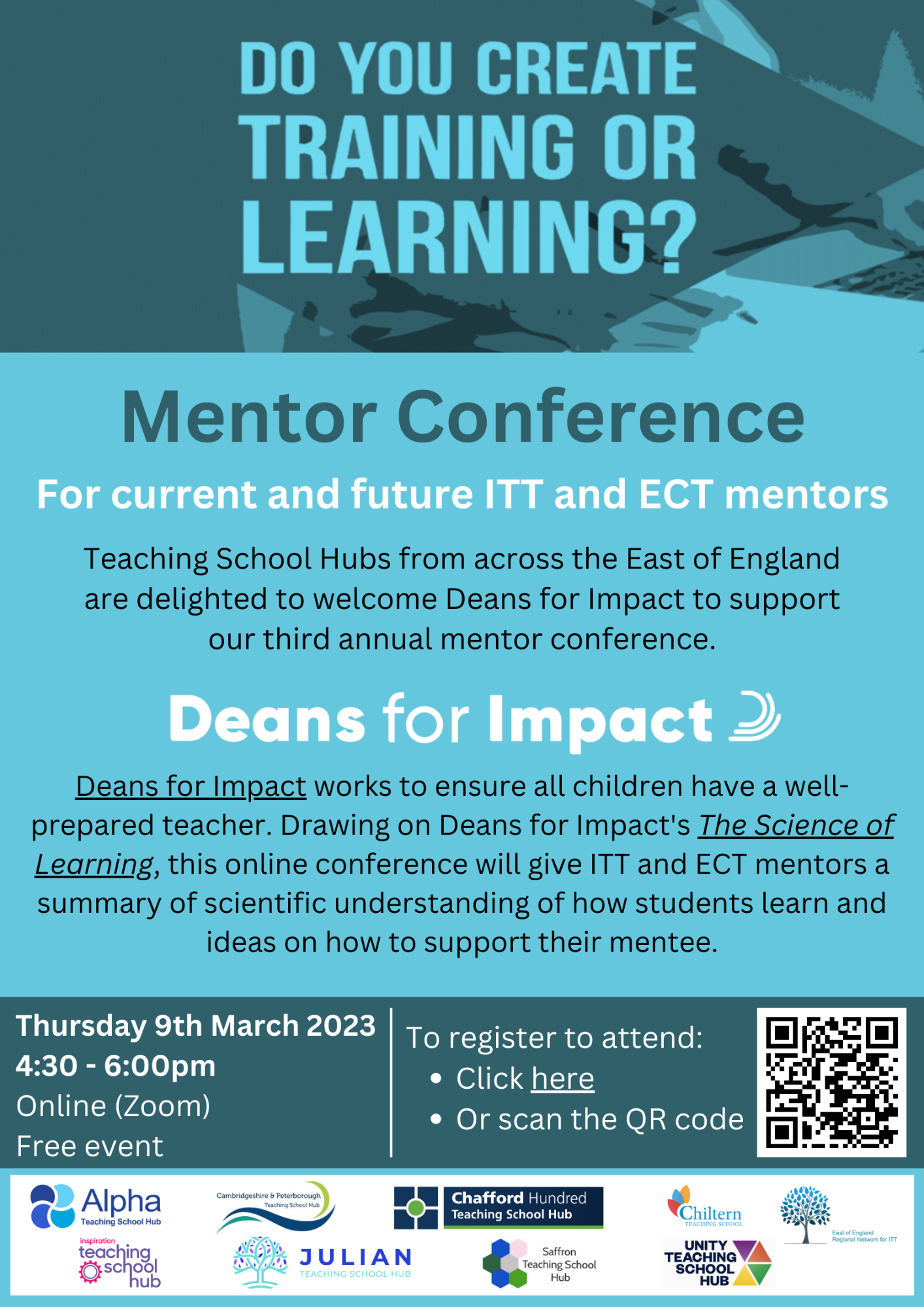 We were delighted to welcome over 100 delegates, including ITT mentors, ECT mentors, Induction Tutors, Professional Tutors, Headteachers, ITT leads and SCITT directors. A highlight of the conference was hearing directly from Deans for Impact about the principles of the science of learning.
Some of the great feedback about the conference from delegates included:
This was a fantastic conference - I have taken a lot away from it which not only will be useful for my ECT but across school as well.
Really interesting and well presented - makes me want to learn more.
Thank you for an informative and practical session that I can easily apply.
Good at fleshing out theoretical knowledge with relevant classroom scenarios. Really interesting, especially the myth busting!
This has given me space to think about how I will support the trainees in their understanding of the model of the mind.
An excellent consolidation of my current knowledge (and some extension of my knowledge). I liked the fact there were multiple contributors and the pace was good. Thank you!
Conference resources
If you missed this conference but would like to access resources from the event, the slides and recording can be viewed here.