Why teach in West Essex?
---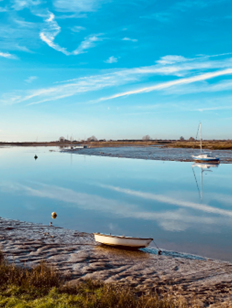 West Essex covers the districts of Uttlesford, Braintree, Harlow, Epping Forest, and Chelmsford. This area is an excellent place to live and teach. It has some wonderful market towns, museums, historic sites, stately homes, nature reserves, outdoor activities, and a variety of entertainment venues to suit all ages.
If this isn't enough to convince you, there are fast public transport routes into London and rural living available in the countryside, historic market towns and suburbs. West Essex has a bit of everything.
West Essex schools all have something diverse to offer. From small village primaries to large urban comprehensives, there's a vast diversity of schools, many offer outstanding provision. County wide, the standards and expectations in Essex remain high and this is great place to learn to teach.
For those thinking of moving out of London, West Essex offers a wonderful quality of life, variety of different types of schools and more affordable property.
West Essex schools work closely together through a range of networks which support early career teachers in their training and development. There is a wonderful sense of training teachers to teach locally and supporting them to thrive and stay in this part of the county. Schools in the region invest in their staff.