Initial Teacher Training update - April 2022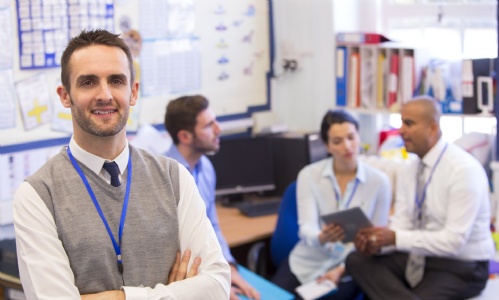 Saffron TS Hub would like to take this opportunity to thank our local schools for their continued commitment to Initial Teacher Training. We have been so impressed with schools' engagement and support for ITT during the last two turbulent years - trainees have been welcomed in schools and well supported by their mentors.
As part of our ongoing support for trainees and mentors, Saffron TS Hub runs a number of events, in collaboration with other Teaching School Hubs in the Eastern Region. This academic year, we have run the following events:
In December 2021 we held an online Train to Teach event - resources from this event are available here.
In March 2022 we held an online mentor conference - resources from this conference are available here.
Our next event, 'Connecting and Supporting Future ECTs and Mentors', will take place on Thursday 26th May from 4:00-5:30pm. This free online event is for trainee teachers moving into their ECT year, ITT mentors, and current and new ECT mentors. For further information and a link to register for this event click here.
As a Teaching School Hub we are also looking at ways to increase capacity for initial teacher training placements in our region and are working on the following:
We are continuing to work with local ITT providers and headteachers on how we can work creatively to build extra capacity for ITT placements at a time when mentoring is under pressure in schools with the addition of the two-year ECF programme. We intend to share these suggestions and solutions with all schools in our region.
We have cross-referenced the list of partnership schools working with our region's ITT providers with the list of schools in our Hub area and have written to headteachers of schools who are not yet engaging in ITT to offer support for those who wish to do so. We are currently working with ITT providers on a summary of the ITT provision in our Hub area to help schools who would like to engage in ITT make informed decisions about their next steps.
If you are interested in having further discussions about engaging more/differently in Initial Teacher Training, please contact Pauline Haslam, our ITT administrator, at phaslam@swchs.net and we will follow this up with you.
We are also happy to advertise any current ECT posts on the Train to Teach section of the Saffron TS Hub website – we would ensure that we signpost this to current ITTs in our region. If you are interested in advertising ECT posts on our website, contact Pauline Haslam at phaslam@swchs.net.