NPQ in Leading Teacher Development - bespoke for Initial Teacher Training providers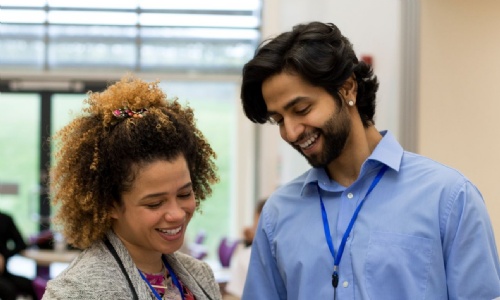 Saffron Teaching School Hub is excited to announce the launch of Teach First's NPQLTD focusing on initial teacher training.
Who is it for?
This NPQLTD is for teachers and leaders interested in developing others, including those who have, or are aspiring to have, responsibilities for leading the development of other teachers in their school. You may have responsibilities for the development of all teachers across a school, or specifically trainees or teachers who are early in their career.
This bespoke version of the NPQLTD is also aimed at current and future initial teacher training (ITT) lead mentors or senior leaders in (ITT) based in other settings such as universities and SCITTs.
Saffron Teaching School Hub has a great reputation for working regionally on Initial Teacher Training. We are delighted to be working with our partner Teach First who have developed additional ITT-specific content and learning opportunities to equip you with everything you need to successfully lead initial teacher training.
What will I learn?
You'll develop the knowledge, skills, and expertise to lead the development of teachers, including sequencing and structuring professional development and effective coaching and mentoring.
Modules include:
Teaching
Designing professional development
Delivering professional development
Implementation
Topics covered in the additional content for ITT practitioners include:
Understanding and applying the Core Content Framework to your ITT offer
ITT reforms and what they mean for you
What ITT is and isn't – common misconceptions
Mentoring and coaching for initial teacher trainees / novice teachers
Equality, diversity, and inclusion in ITT
Partnership working in ITT
Designed with busy teachers in mind, the NPQLTD is delivered over 12 months using a blend of online seminars, flexible online learning and 2 conferences.
How can I find out more, and how do I apply?
To find out more about this programme and to apply, visit the Teach First NPQs section of our website. The closing date for applications is Friday 6th January 2023.
For more information about Saffron Teaching School Hub's work on initial teacher training, visit the Train to Teach section of our website.