Early Career Framework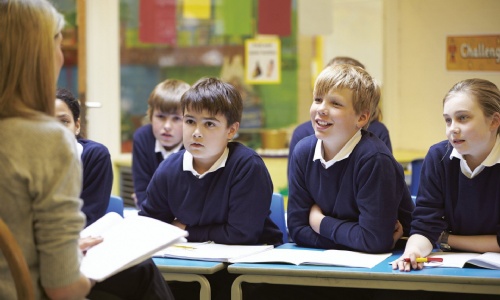 Supporting new teachers is one of the key priorities of the Saffron Teaching School Hub. In the summer term we were invited to work with the Education Development Trust in the one-year expansion programme of the Early Career Framework (ECF) for the academic year 2020-21, in advance of the national roll-out of the ECF in September 2021.
The Early Career Framework is designed to ensure early career teachers (ECTs) focus on learning the things that make the most difference in the classroom and their professional practice. The programme includes materials around five core areas of the ECF (Behaviour Management, Pedagogy, Curriculum, Assessment and Professional behaviours). Schools can use or draw upon the key areas in whichever way is most beneficial to them and their early career teachers.
We are delighted to be working with over 250 ECTs, and 200 ECT mentors, in primary and secondary schools across Essex, Cambridgeshire and West Suffolk this year as part of the Early Career Framework. We know strong support for teachers early in their careers is fundamental in retaining teachers for the longer term. The ECF programme is one example of our commitment to delivering strong career professional development for teachers.
Find out more about the Education Development Trust's Early Career Framework core induction programme here, or follow this Twitter feed for regular updates.
The Saffron Teaching School Hub provides a wide range of DfE approved and local programmes for all teachers at different stages of their careers - further details can be found here.