Diocese of Chelmsford Global Majority Education Association update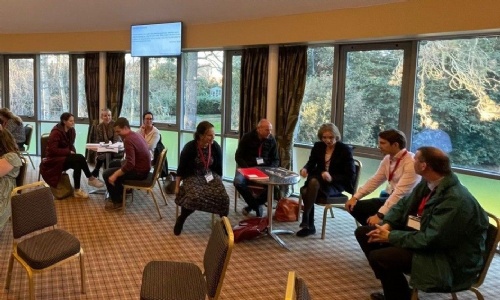 The Global Majority Education Association (GMEA) was launched in November 2022 at Chelmsford Cathedral. Sponsored by the Diocesan Board of Education, the Association seeks to establish a coalition of global majority teachers and educational leaders. It will be creating a forum to improve the outcomes and opportunities for global majority educators and pupils, and looks to identify, support and develop global majority professionals within the Diocese.
The GMEA has recently been part of the Church School Leadership course, run by the Diocese of Chelmsford. Delegates on the programme spent a morning exploring and discussing Equity, Diversity and Racial Justice, recognising the need to develop their own understanding of these important concepts in our schools as well as the power and influence they have to effect change through their roles.
A pupil summit is planned, bringing children together from across Essex and East London, to develop their understanding of leadership and how, collectively, they can make a difference. A racial justice conference is planned for the next academic year, bringing school leaders together for their own professional development in this area, to celebrate what schools are already doing in this work and to identify practical next steps that can be taken on this journey.
Find out more
To find out more about the Church School Leadership course, click here.
To find out more about the Global Majority Education Association, contact the GMEA Chair Aleishia Lewis.