How can we make better education about climate change and sustainability available to every school student in England? ​​​​​​​​​​​​​​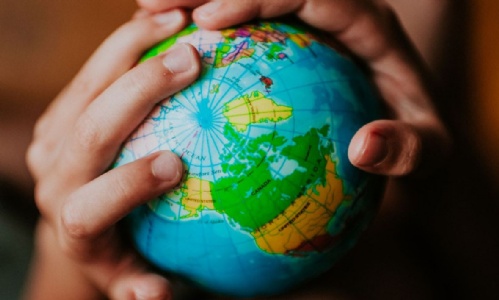 April 2023 will mark one year since the launch of the UCL Centre for Climate Change and Sustainability Education, the aim of which is to provide high-quality, free professional development for teachers of all disciplines, phases and career stages, underpinned by world-leading research.
---
By Professor Nicola Walshe, Pro-Director of Education at IOE, UCL's Faculty of Education and Society, and Executive Director of the Centre for Climate Change and Sustainability Education.
In the spring of 2022, my colleagues and I commissioned a poll of over 1,000 parents about their children and climate change, something that's never been done formally before. Overwhelmingly, parents felt that climate change and sustainability were what most worried their children. They also said that these issues were what their children spoke to them most about. Our focus groups with young people bore this out, with most saying that they were very interested in climate change. However, they felt that their teachers weren't given enough opportunity to teach it, resulting in the young people resorting to social media for information which they were not confident was reliable or accurate.
Why aren't schools more engaged with climate change education? Many primary and secondary teachers in our focus groups admitted that they didn't feel prepared to teach the subject. For some this was because they did not have the right materials. For others it was because they could not see the links to their disciplines; climate change education is only statutory in secondary schools, specifically in geography and science. Overwhelmingly the main obstacle was finding time and space within an increasingly packed curriculum. School leaders reported that interdisciplinary climate change education was not within the school's remit nor did they necessarily know how to create a wider school ecosystem that embraced sustainability and climate change beyond simple steps like better recycling.
This is where the UCL's new Centre for Climate Change and Sustainability Education comes in. We advocate locating climate change in the wider context of environmental sustainability, which can be explored across the whole curriculum through an appreciation of nature, an understanding of biodiversity loss, the uneven social implications of climate change around the world, the ways that we can live more sustainably and so on. History lessons, for example, can help young people understand how we reached this point of crisis and when the turning points in our journey towards the Anthropocene began. In mathematics, students can explore the way climate change predictions are calculated or work out how much energy solar panels on the roof of the school are generating and how much money and carbon emissions that is saving. Art lessons can allow students to depict a world that isn't seen through an anthropogenic perspective and explore sustainable art practices. In business studies, students can examine case studies of businesses that are embracing zero carbon practices and the growth of the green economy. And in primary schools, students can engage with local environments, explore ways to make their school sites greener, learn about sustainable practices and understand how all aspects of nature are connected.
Teachers need our help to do this, which is why we are producing a free programme of professional development, Teaching for Sustainable Futures, which provides support tailored by subject and age-phase. From July this year, you will be able to access an introductory film setting which explores the key concepts of planetary systems, climate change and sustainable futures before focusing on the challenges and opportunities of climate change education. Eight online modules in history and geography will launch our focus on specific subjects and we will expand the programme to include further subjects next year. As the name of the programme suggests, we want to help teachers to develop approaches that balance honesty and hope for the future, allowing young people to develop a sense of agency and optimism as well as a critical understanding of the issues from multiple perspectives. The Department for Education wants all schools to identify a sustainability lead and have a climate action plan in place by 2025 and we are also exploring ways to support these activities further in partnership with our growing network of schools.
Further information
If you would like further information about the work of the Centre, or to register to receive newsletters (which include details of our regular programme of events and seminars for teachers), please contact us at climateeducation@ucl.ac.uk.
---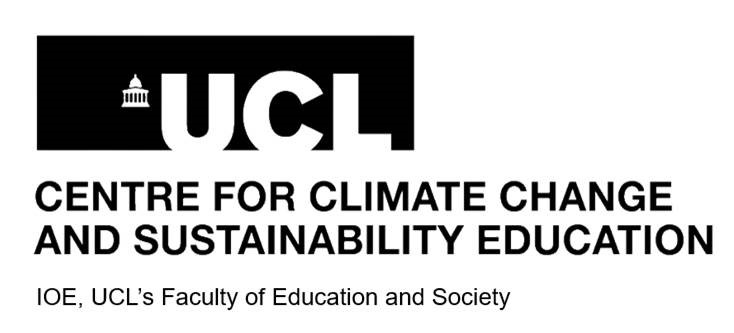 Professor Nicola Walshe is Pro-Director of Education at IOE, UCL's Faculty of Education and Society, and Executive Director of the Centre for Climate Change and Sustainability Education.
Dr Alison Kitson is Programme Director of the Centre for Climate Change and Sustainability Education and Deputy President of the Historical Association.
https://www.ucl.ac.uk/ioe/departments-and-centres/centres/ucl-centre-climate-change-and-sustainability-education