Join the N P Queue!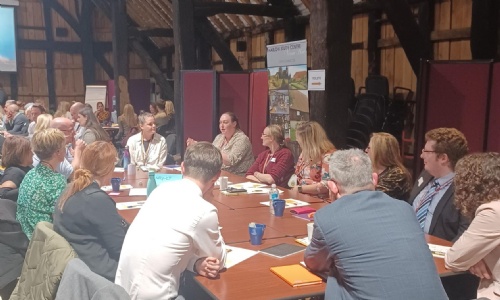 This week saw the launch of our new cohort of Teach First NPQs, with programme members joining their facilitators at the Harlow Study Centre for the introductory sessions. Following a welcome from Katie Vanderpere-Brown and Angela Rodda from the Saffron Teaching School Hub, programme members had a chance to get to know each other and find out how the programme works. This is the start of an effective and supportive leadership network with programme members from across Epping Forest, Harlow, Chelmsford, Braintree and Uttlesford coming together with a desire for system-wide improvement in education.
Applications to join our next NPQ cohort in February 2023 will be added to the NPQ page of the Saffron TS website from Monday 7th November.
Don't miss out on fully funded NPQs!
All NPQs will continue to be fully funded for the February 2023 cohort for state schools and Ofsted-registered Early Years providers. If you are in a state-funded school or 16-19 setting with between 1 and 600 pupils, then your school will be paid £200 for each teacher or leader who participates in an NPQ. This funding is aimed at helping teachers and leaders in smaller settings who may find it harder to engage with professional development.