NPQs - what are the benefits?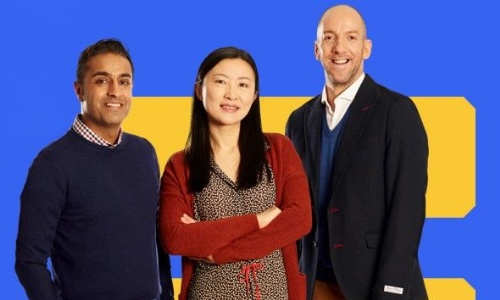 January 2023 marked a landmark for the Saffron Teaching School Hub as our first set of programme members on the specialist suite of Teach First NPQs received the results of their assessment - the culmination of a 12-18 month journey that began in November 2021.
Our programme members undertook online learning, face to face conferences and online monthly seminars during that time, working on developing their knowledge and skills on their chosen specialism. They worked in a group of peers from across phases, along with a pair of expert local facilitators, and made valuable connections and new networks including becoming part of both the Saffron TS Hub and Teach First communities.
Over that time, a lot has changed. Some programme members have taken on new roles, or changed schools and others are now looking towards the next step of their career, all supported by the evidence of what great leadership looks like in their specialism.
We asked some of the programme members from our original cohort to reflect on the benefits their chosen Teach First NPQ has had for them. Here's what they said: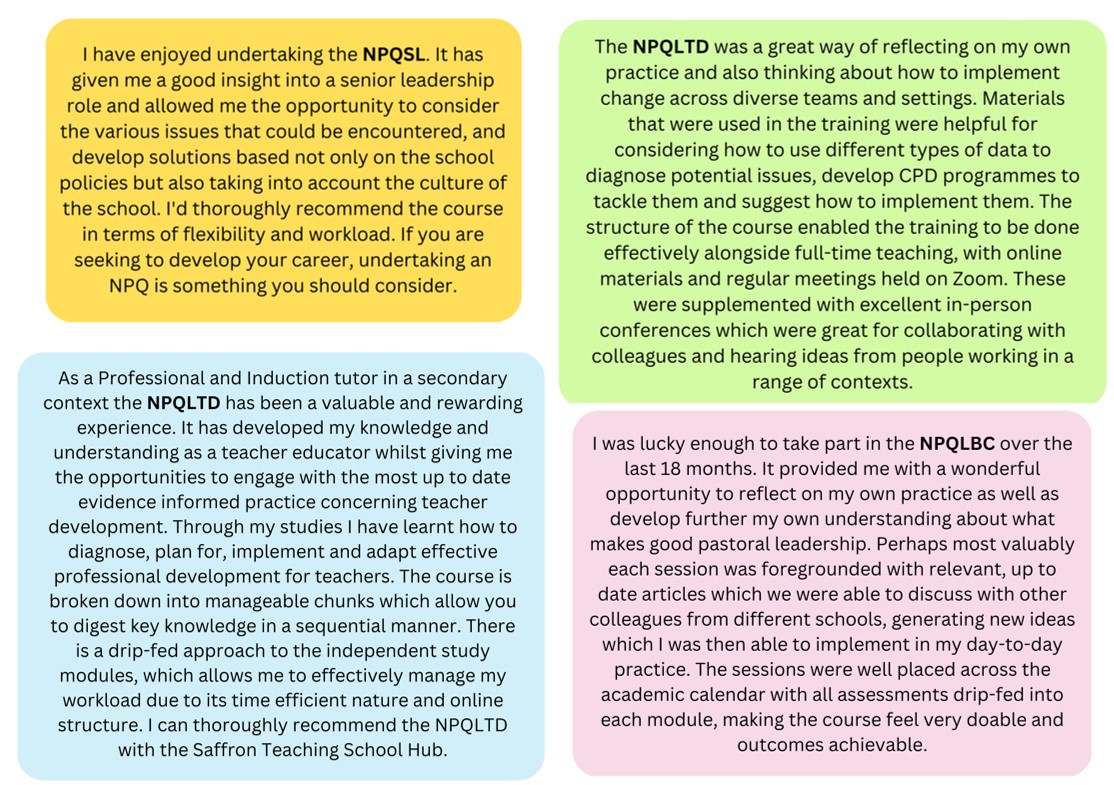 Are you thinking of applying to do an NPQ?
You can find out more about Saffron Teaching School Hub's suite of NPQs with Teach First here.
The next round of applications for our Teach First NPQs will open in the summer term, for an October 2023 start.